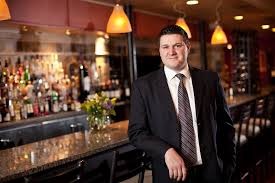 Le
t's say you're a huge fan of food service. And why not - everybody eats, and dining away from home is one of the most popular forms of hospitality in the U.S., as evidenced by the fact the restaurant industry employs one-tenth of the country's workforce. If you're one of the 13 million individuals who works in this industry, and you want to take your passion for food service to a higher level, you really ought to consider a restaurant manager job.
Picture it as a restaurant manager, you would be able to make use of your enthusiasm for dining by leading a team of hospitality professionals to provide outstanding customer experiences, and you'd earn a great deal of credit for the growth and success of a restaurant. Management jobs in hospitality are definitely not for everyone, but if you fit the bill you'll love working as a restaurant manager. So, how can you earn this dreamy promotion?
If you're already employed in an entry- or mid-level position at a restaurant, one way to alert the general manager of your interest in a promotion (besides pleading for one) is to READ MORE...