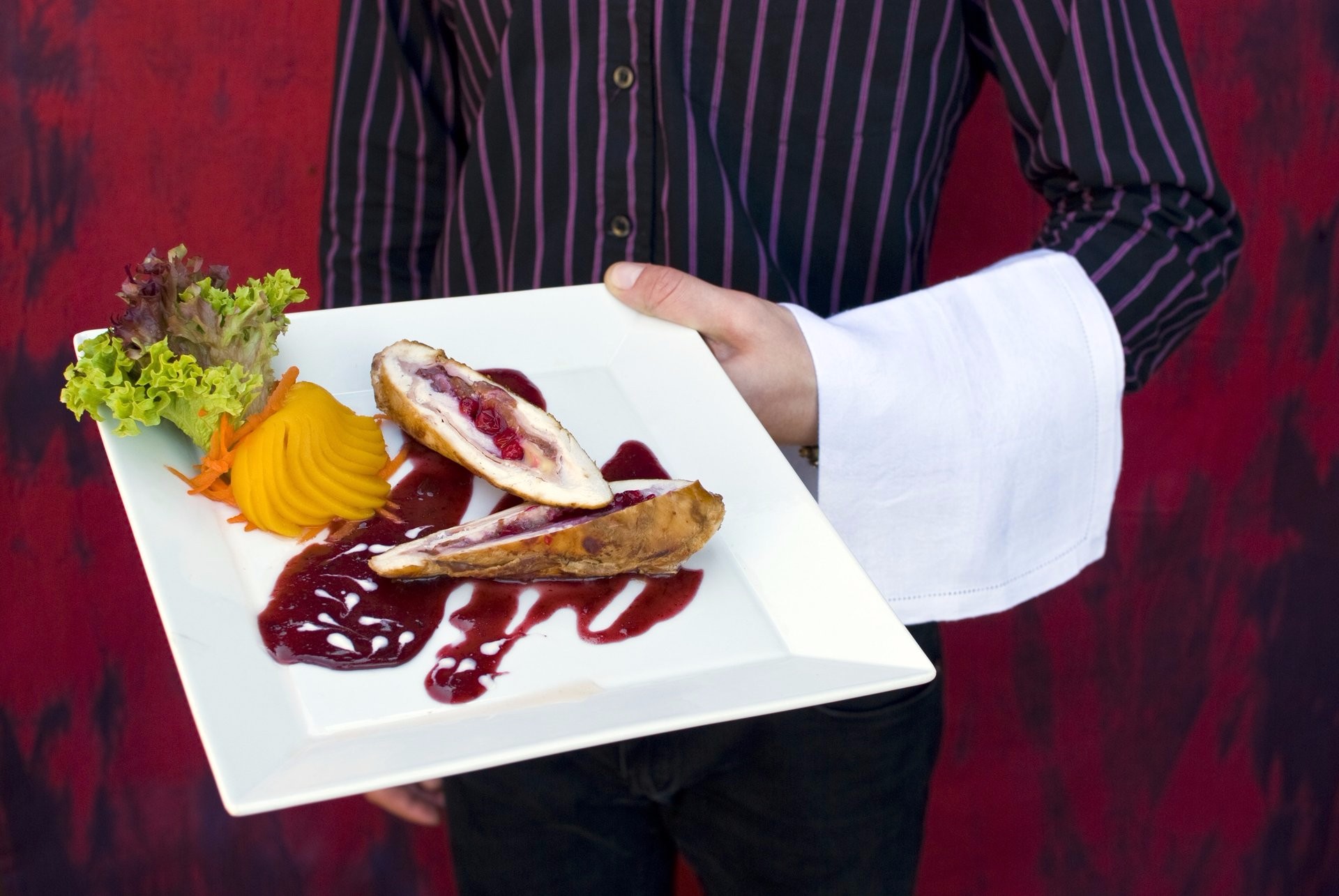 Let's look at some numbers...

According to the CDC, there were 832 foodborne illness outbreaks in 2016.
How many risks were there in preparing this meal? Let's see. During the flow of food in our restaurants, there are several critical control points. Here's 9 to be aware of.
The first is purchasing. Where are you getting your product from? Make sure you purchase your food from companies who are inspected and meet required standards.
Next - receiving. Who is checking in your product? Do they have a thermometer to check that all your product was received at the correct temperatures?
Storage - Are you storing food in the proper hierarchy to prevent cross-contamination? Does everyone in your kitchen know the correct hierarchy?
Preparation - Are your cooks washing their hands properly and often enough? Are they cooking food to the correct temperatures and preventing cross-contamination during preparation?
Holding - Is your hot and cold food being held at the correct temperature? Does all of your equipment function properly to maintain temperatures?
Cooling - this is a biggie! When preparing food to be used at a later time, are your cooks cooling food quickly enough so that they pass through the danger zone fast enough to prevent bacterial growth? Are they documenting it?
Reheating - Are you reheating food that will be hot held to the required temperature and within the correct amount of time? Do your cooks know what temperature reheated food should be at?
Serving - Do your servers know how to correctly hold a plate? Do your servers garnish plates? Are the wiping cloths sanitized? Are your bussers washing their hands in between handling dirty dishes and serving bread/butter or folding napkins?
Last, but certainly not least, has everything been cleaned and sanitized correctly before and after cooking/prepping/serving? Do your cooks know how to check sanitizer concentration? Are they using clean utensils and avoiding bare hand contact with ready to eat food? Does your dishwasher know to wash their hands after loading dirty dishes and before handling clean ones?
Statistics show that over
3000
people die each year from foodborne disease,
48 million
people get sick, and over
128,000
people are hospitalized.
These are scary numbers!
The truth is, most of these illnesses can be prevented by incorporating proper food safety practices, with the main focus on handwashing and controlling time and temperature. Some other factors come into play, and we know higher numbers of people get ill if they are in a high risk population, but even though your main customer may not be in that category, we invite EVERYONE to dine at our establishments.


" The annual cost of foodborne illness in terms of pain and suffering, reduced productivity, and medical costs are estimated to be $10 - $83 billion."
2013 FDA Model Food Code


Your cooks may have a health card, but ongoing training specific to your menu and facility design are a MUST. Think about the amount of money that is lost through sickness and hospitalization. As a business owner/manager, you've read the news regarding foodborne illness outbreaks. . We offer site licences for foodservice establishments to offer monthly or quarterly online training to line employees. We also facilitate live training for line employees, on-site using Servsafe Food Handler training. When on-site, we can design the training to meet your unique needs based on menu and kitchen design.


This data may come as a surprise to some, but the 2013 Model Food Code states that at least one employee with management responsibility in food preparation should be a certified Food Protection Manager. It's 2017!!! Let's get some best practices going everyone. The risks for foodborne illness is real. Every food service operation should be on board with this. CLB Global Services, Inc. has an online school as well as live training options for Food Protection Manager Certification (Servsafe or National Registry).


"2-102.12 Certified Food Protection Manager (A) At least one EMPLOYEE that has supervisory and management responsibility and the authority to direct and control FOOD preparation and service shall be a certified FOOD protection manager who has shown proficiency of required information through passing a test that is part of an ACCREDITED PROGRAM."
2013 FDA Model Food Code
https://www.fda.gov/downloads/food/guidanceregulation/retailfoodprotection/foodcode/ucm374510.pdf
Call for more information. 702-706-8252.